Einladung zur VernissageExhibition Invitation
"GLASKUNST NEU ENTDECKEN"
unter diesem Motto öffne ich meinen Showroom am Freitag den 13. Dezember 2013.
Ab 17 Uhr werde ich meine Kunstwerke präsentieren.
Ich freue mich auf ihren Besuch!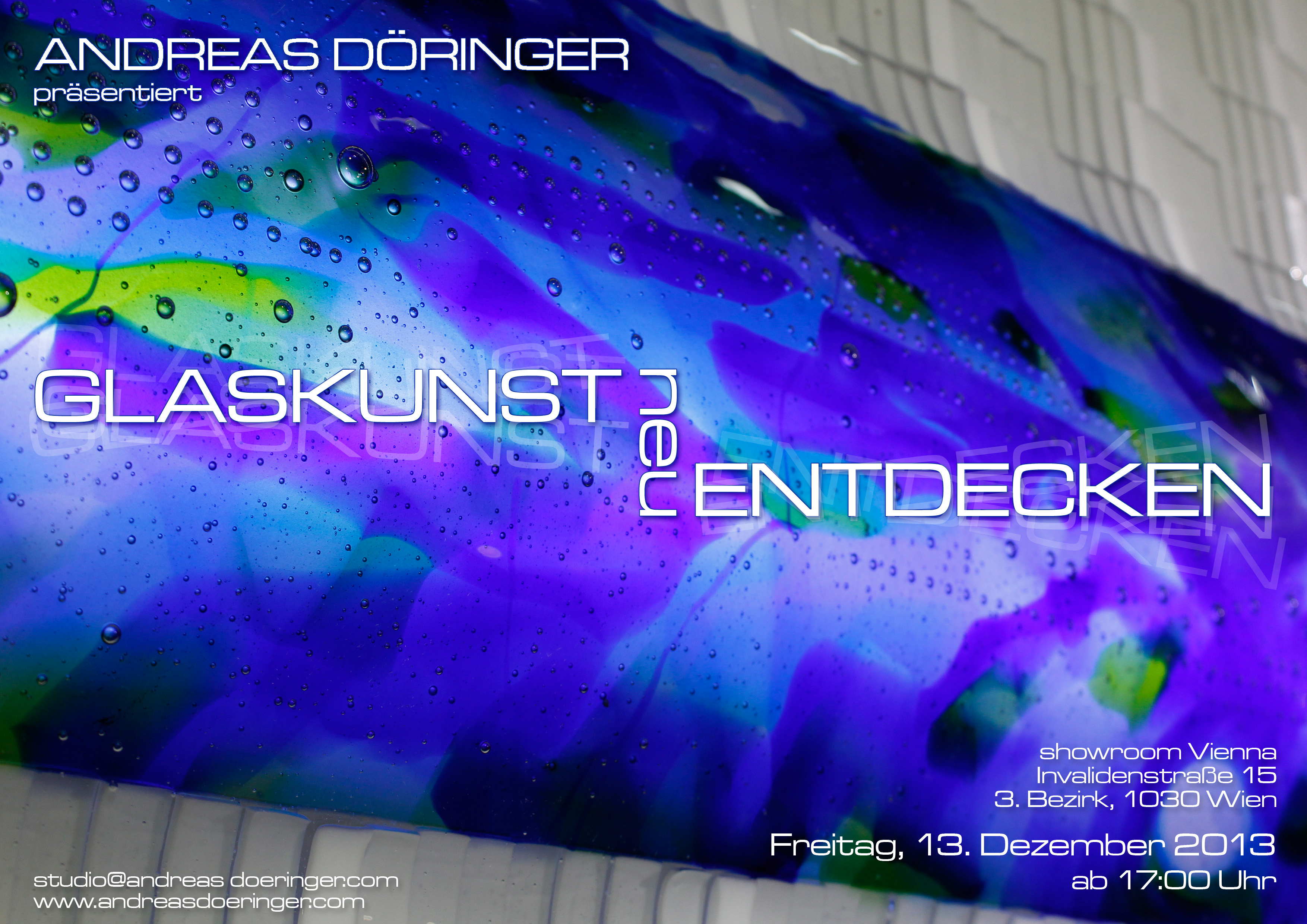 "DISCOVER GLASS ART"
I'm going to open my showroom on Friday 13th of December 2013.
Just pop in when you're in town, Iwill be there from 5 pm.